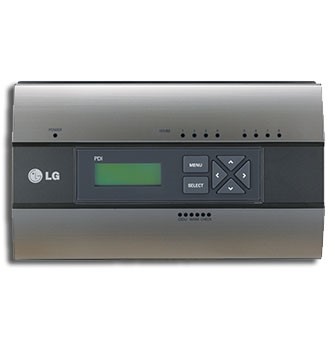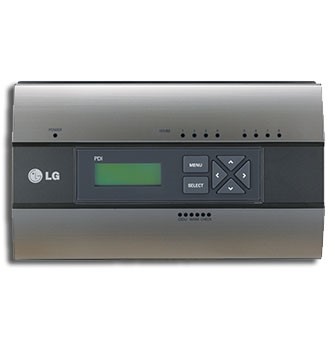 Specialty Application Devices
Power Distribution Indicator (PDI)
The Power Distribution Indicator (PDI) Standard and Premium tracks outdoor unit energy consumption broken down by indoor unit operation ratio. The PDI requires a field supplied wattmeter per outdoor unit and can track the outdoor units power consumption for up to eight outdoor units and 128 indoor units.
Instant power, cumulative power consumption, and errors are displayed by indoor unit on the four line LCD display. Data can be downloaded to a USB drive or PC or have it emailed. The PDI Standard or Premium can be used with the AC Smart Premium, Advanced Control Platform (ACP) Standard or Premium, and BACnet® or LonWorks® gateways.
POWER DISTRIBUTION INDICATOR (PDI)
MODEL NO.: PPWRDB000
TYPE: PDI STANDARD
MODEL NO.: PQNUD1S41
TYPE: PDI PREMIUM
CONSULT YOUR REP FOR PRICING
LOCATE A REP
EXPLORE OUR PRODUCTS
BENEFITS & FEATURES
RESOURCES
20 x 4 Character LCD

Tracks energy consumption and distributes to indoor units by operation ratio

Displays Instant Power, Cumulative Power, and Errors on the LCD

PDI Unit Power, Communication, and Meter Input Status LEDs
Power Distribution Indicator (PDI) Premium PQNUD1S41 -
Compatible with 1, 2, 4, 6, 8, 10 Wh/Pulse Meters

Compatible with AC Smart Premium, ACP Standard/Premium, BACnet® & LonWorks® Gateways
Power Distribution Indicator (PDI) Standard PPWRDB000 -
Compatible with 1 W/Pulse, 2 W/Pulse, 4 W/Pulse, 6 W/Pulse, 8 W/Pulse, 10 W/Pulse, 100 W/Pulse, PT/CT(1-50 000).

Compatible with all ACP platform controllers and LonWorks® Gateway.
| DOWNLOAD | TYPE | CATEGORY | PRODUCT NAME | MODEL NO. |
| --- | --- | --- | --- | --- |
| | PDI - PPWRDB000 Submittal | Controllers - Specialty Application Devices | Power Distribution Indicator (Standard) | PPWRDB000 |
| | PDI Standard PPWRDB000 Install Owners Manual | Controllers - Specialty Application Devices | Power Distribution Indicator (PDI) - Standard | PPWRDB000 |
| | PDI - PQNUD1S41 Submittal | Controllers - Specialty Application Devices | Power Distribution Indicator (PDI) - Premium | PQNUD1S41 |
| | Install Owners Manual PDI | Controllers - Specialty Application Devices | Power Distribution Indicator (PDI) | PQNUD1S41 |